Singapore Airshow 2020 15 - 20 FEB 2022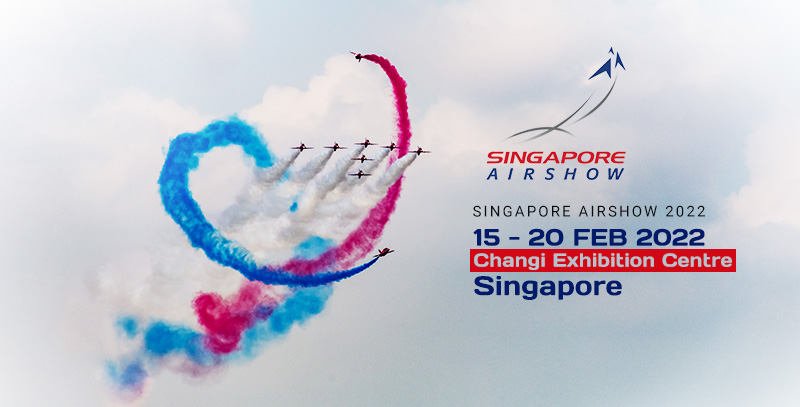 Every two years, high-level government and military delegations, as well as senior corporate executives around the world attend the Singapore Airshow to forge partnerships and seal deals in this region. As Asia's largest Airshow, this is the place to be for leading aerospace companies and budding players eager to make their mark in the international aerospace and defence market!
The event offers a unique platform for industry thought leadership through its' high-level conference, forums and co-located events. Leading industry players, government and military chiefs gather here bi-annually to contribute to dialogues, exchange ideas and seek solutions and strategies to advance the interests of the global aerospace and defence sector.
Singapore Airshow 2020, is scheduled to be held from 15 - 20 February 2020 and will once again bring together the global aerospace community and key commercial, government and military delegations at Asia's largest aerospace and defence event.