Airborne Reconnaissance Operators' Group 28th & 29th September 2022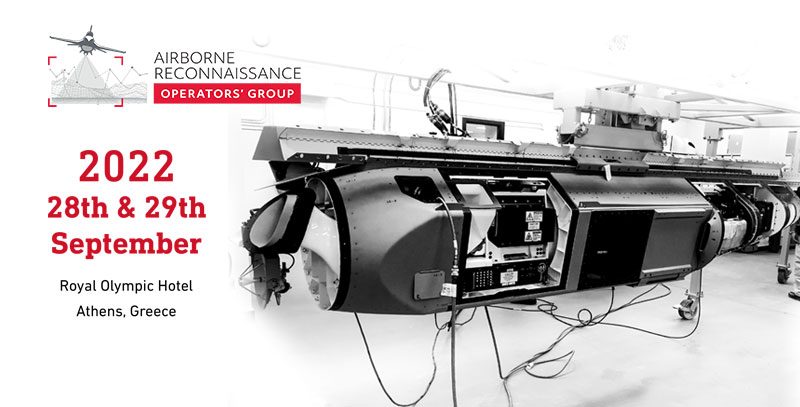 BRINGING OPERATORS TOGETHER FOR A STRONGER FUTURE
The Operators' Group aims to promote a free exchange of operational views and diverse experiences in using Collins Aerospace's ISR systems. This ranges from mission planning, the tactics used whilst flying the mission, to the exploitation and dissemination of the imagery / geospatial intelligence. Feedback from operators is critical for Collins Aerospace to understand their experiences with operating Collins Aerospace's systems and software. This will help Collins Aerospace improve the support provided to new and existing customers. Collins Aerospace also aims to expose customers to its new products and inform them of updates to its existing ISR product line.
GALA DINNER
SNFCC Lighthouse Stavros Niarchos Foundation Cultural Center Syggrou Avenue 364, 17674 Kallithea, Athens https://www.snfcc.org/en/lighthouse
Dress code:  Business Attire/Smart casual
The SNFCC Lighthouse sits on top of the new home of the Greek National Opera, protected by the "Magic Carpet," an energy-producing canopy made of photovoltaic panels spanning 2.5 acres.
Like every lighthouse, the SNFCC Lighthouse is encased in glass, offering panoramic views of Athens, Piraeus and the Saronic Gulf, as well as direct visual connection to the Acropolis hill. Surrounding this glass space, the Lighthouse offers an open-air space, sheltered by the canopy.
Collins Aerospace is pleased to invite all attending delegates to a special Gala Dinner on the evening of Day 2. Collins Aerospace will transport guests from their hotel to the Lighthouse. The evening will start with reception drinks, followed by a three course dinner. Guests will be treated to entertainment after the dinner.
SESSION VENUE THE ROYAL OLYMPIC HOTEL, ATHENS
The Operators' Group will be held in the Royal Olympic Hotel. This located in central Athens, in front of the Temple Zeus and National Gardens
ADDRESS
28-34 Athanasiou Diakou Str. 117 43, Athens, GREECE Tel.: +30 210 92.88.400 info@royalolympic.com https://www.royalolympic.com
RESERVATION
Collins Aerospace has a block reservation of rooms. Customers who accept the invitation to attend the Operators' Group will be sent instructions for booking their room directly with the hotel. Customers are responsible for payment of their own room and any extras. The standard rate is €165 per night including breakfast. There is an option to upgrade at an additional cost. A credit card will be required to secure bookings.
Breakout and side bar rooms.
Ultra high-speed complementary Wi-Fi.
Transportation via bus, tram, and underground.
Walking distance to local attractions.