Combat Management System for surface vessels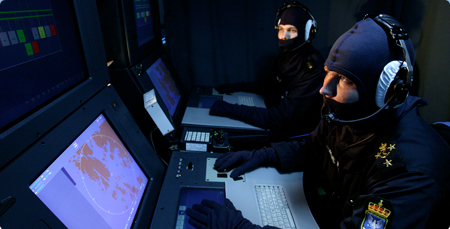 The coastline of Norway is more than 2.000 km long, and it's littorals are our home ground. We have more than 30 years' experience of Combat Management Systems (CMS) for all kinds of surface combatants, rangingfrom fast patrol boats via corvettes and frigates to destroyers.
As a Norwegian company, KONGSBERG is well acquainted with the challenges of designing CMS for littoral warfare.
Our CMS systems are based on open system architectures especially COTS technology.
Network Enabled Capabilities are an integral part of our systems today and will be even more important in tomorrow's CMS systems.
Experience the quality of KONGSBERG's CMS solutions
Fridtjof Nansen class frigates for the Royal Norwegian Navy
KONGSBERG is responsible for the Anti-Submarine Warfare (ASW),the Anti-Surface Warfare (ASuW) and the Integrated Bridge/Navigation Systems on the new Fridtjof Nansen class frigates. These sub-systems have been integrated into a modern, modular, COTS-based Combat Management System, which can easily be adapted to other classes of surface combatants.
KDX-III Destroyers for ROK Navy
KONGSBERG is responsible for the design and delivery of the ASW control software for the KDX-III Destroyers being acquired by the Republic of Korea. This is a further development of the ASW system delivered to the Fridtjof Nansen class frigates, and offers positive proof that our products provide a world-class performance.